Plastic pollution is a key thematic area of work for TESS. In this newsletter, we are delighted to share several new publications on trade and plastic pollution as well as updates on recent events and news.
At the multilateral level, recognition of the relevance of trade and trade policies to global efforts to end plastic pollution is growing. Next week, governments and stakeholders will meet in Senegal to prepare for the launch of negotiations on a legally binding international instrument on plastic pollution, and trade is on the agenda for the multi-stakeholder dialogues. In June, governments will consider technical guidelines to clarify and support the implementation of the Basel Convention 'plastic waste' amendments and any further actions needed, shortly followed by United Nations Oceans Conference, where strengthened cooperation on plastic pollution will be high on the agenda.

Meanwhile, a diverse group of WTO members are advancing work to strengthen trade-related cooperation through their Informal Dialogue on Plastics Pollution and Environmentally Sustainable Plastics Trade (IDP) at the World Trade Organization (WTO). Alongside, at the World Customs Organization, governments have been reviewing options to improve transparency of trade flows in plastic waste and UNCTAD is producing evidence and analysis to inform policy discussions, focusing on developing country priorities and perspectives.
At TESS, our work on plastic pollution is grounded in the view that boosting cooperation on trade and trade policies will be vital to the success of global efforts to tackle pollution. Our TESS policy briefs support that ambition by identifying evidence and concrete policy options needed for effective international cooperation through complementary pathways. We hope you will find them of interest!
New TESS Policy Briefs on Trade and Plastic Pollution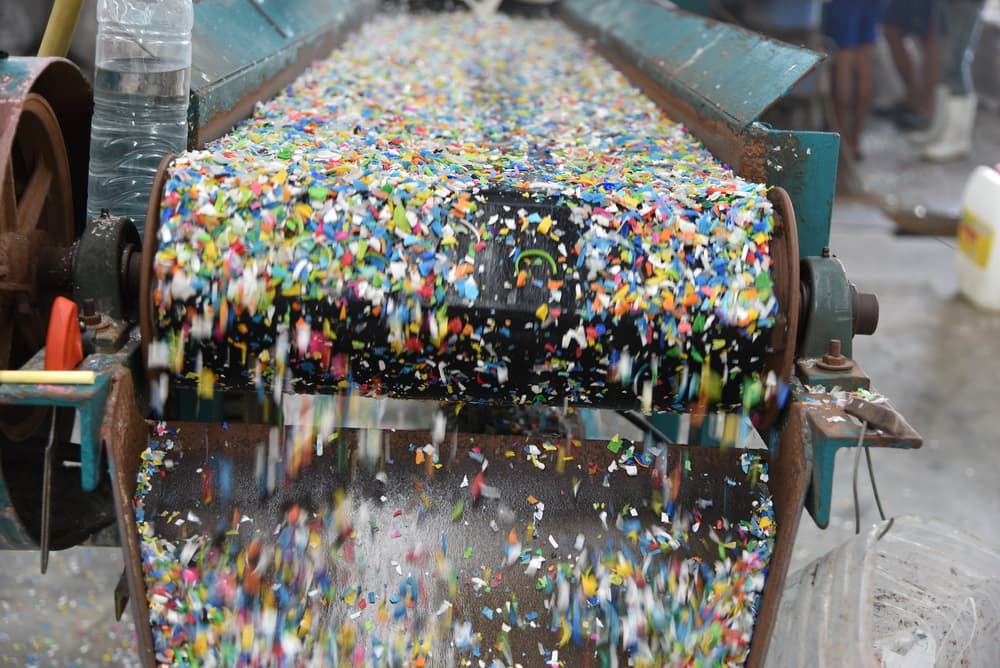 Aid for Trade Priorities on Plastic Pollution

Aid for trade is emerging as an important vehicle for supporting developing and least developed countries to transition towards sustainable trade while building the environmental resilience and economic diversification vital for sustainable development. Enhanced aid for trade on the trade-related aspects of plastic pollution will be vital to improved international cooperation on trade and trade policies key to tackling plastic pollution.
This policy brief, by Mahesh Sugathan, identifies how aid for trade could be harnessed to support developing countries to address the trade-related aspects of the plastic pollution crisis in a manner that is aligned with their priorities and needs. It suggests a set of "deliverables" on aid for trade and plastic pollution that WTO members could pursue through the IDP and related cooperation at the WTO, and that would simultaneously support the international cooperation being pursued through the treaty negotiation process.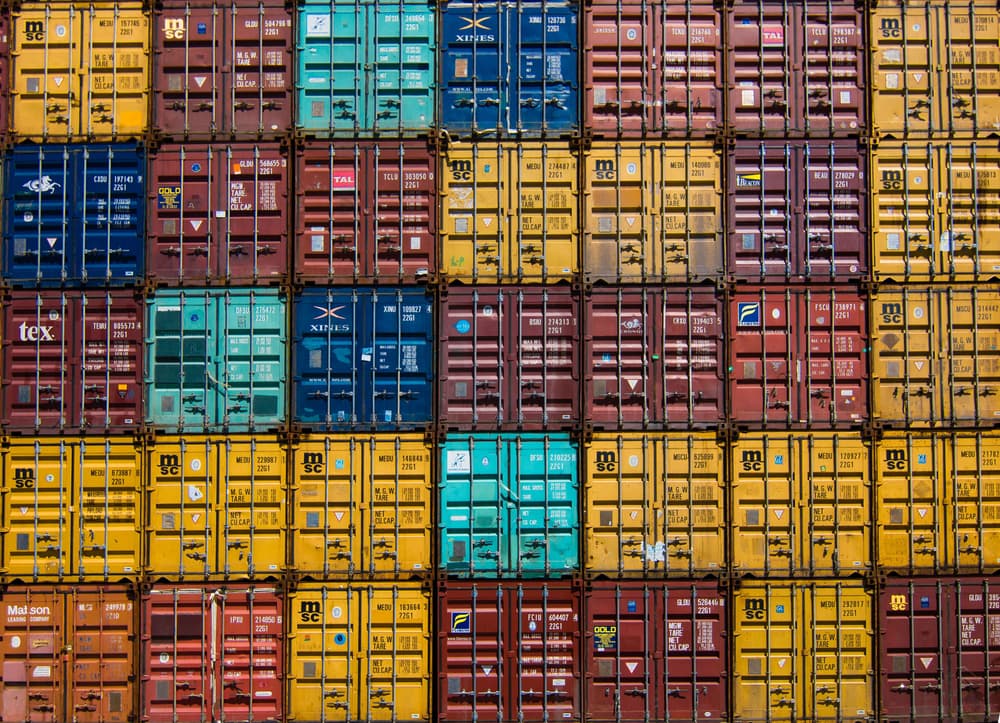 Plastic Pollution and Trade Across the Life Cycle of Plastics: Options for Amending the Harmonized System to Improve Transparency
A critical missing piece for evidence-based policymaking to tackle plastic pollution is reliable and disaggregated data on cross-border trade flows across the life cycle of plastics. Building on UNCTAD-Geneva Graduate Institute analysis of data available on trade flows relevant to plastic pollution, this policy brief, by Carla Vaca Eyzaguirre and Carolyn Deere Birkbeck, identifies gaps in the World Custom Organization's Harmonized Commodity Description and Coding System (HS) that are relevant to efforts to tackle plastic pollution. It suggests options for amending the HS that would facilitate monitoring and regulation of trade flows across the life cycle of plastics, including a subset of options that could be pursued in the current 2022-2027 HS amendment cycle.
A New International Treaty to End Plastic Pollution: From Ambition to Concrete Commitments, Meaningful Action and Effective Governance
In this article, Fredric Bauer and Carolyn Deere Birkbeck, describe what is in the March 2022 UNEA resolution, titled End Plastic Pollution: Towards an international legally binding instrument, and outline some key priorities for the negotiations ahead.
New UNCTAD Publications on Trade and Plastic Pollution
Substitutes for Single-Use Plastics in Sub-Saharan Africa and South Asia: Case Studies from Bangladesh, Kenya, and Nigeria
This UNCTAD report assesses the economic and technical feasibility of the production, deployment, and scale-up of substitutes for single-use plastics in selected countries in sub-Saharan Africa and South Asia. On the basis of this assessment and an evaluation of a range of potential substitute materials from a life-cycle perspective, the report proposes specific plastic substitute options that could be considered for Bangladesh in South Asia and for Nigeria and Kenya in sub-Saharan Africa.

Opportunities related to the production and trade of environmentally sound and effective substitutes for plastics, including single-use plastics, are of interest to a range of developing countries as part of a comprehensive approach to reducing plastic pollution. At TESS, we are proud of our ongoing cooperation with UNCTAD on this topic, especially through the work of Senior Policy Advisor, Mahesh Sugathan, who was the lead author of this UNCTAD report.
Chair's Summary of the 4th Oceans Forum on Trade-related Aspects of Sustainable Development Goal 14, hosted by UNCTAD
In the lead up to the UN Oceans Forum, UNCTAD hosted the 4th Oceans Forum on trade-related aspects of Sustainable Development Goal 14 from 6-8 April 2022. The Forum included a dedicated session on trade-related aspects of marine litter and plastic pollution, co-hosted by UNCTAD and the Commonwealth Secretariat, with participation of experts from UNCTAD, UNEP, the Commonwealth Secretariat and the WEF, as well as the Ambassadors of Norway, Ecuador (on behalf of the co-convenors of the IDP), and the UK (CTE Chair). The Chair's Summary Report, by H.E. Ms. Usha Dwarka-Canabady, Ambassador and Permanent Representative of Mauritius to the United Nations Office at Geneva, includes a summary of the session on plastic pollution, including specific recommendations on trade-related aspects.

Published as an official UNCTAD report, the Chair's Summary draws together all of forum's conclusions and recommendations and has been sent to the governments of Portugal and Kenya, the co-conveners of the 2022 United Nations Oceans Conference, which will be held in Lisbon from 27 June to 1 July. In case you missed it, we highly recommend the presentations and recordings.
Enabling Concerted Multilateral Action on Plastic Pollution and Plastics Substitutes
This UNCTAD paper, by David Vivas-Eugui and Henrique Pacini, seeks to identify the role of trade in relation to the challenge of plastic pollution, explore options for devising a more coherent and concerted governance action within the United Nations and the multilateral trading system, and to share findings on the potential of plastics substitutes to reduce plastic pollution and enabling local sustainable manufacturing development in selected developing countries. The paper argues that improvements in trade and domestic governance, including to promote plastic substitutes, alternatives and increased material recovery and recycling capacities, can be a sound course of action for developing countries.
Material Substitutes to Address Marine Plastic Pollution and Support a Circular Economy
This UNCTAD report, based on research by TESS Senior Policy Advisor Mahesh Sugathan, explores options that exist to promote plastic substitutes along with the issues, challenges, and considerations that policymakers are likely to face, particularly from a trade and sustainable development perspective.
Other TESS News and Events on Trade and Plastic Pollution
TESS continues to participate actively in meetings of the IDP at the WTO. To support the work of the three work streams launched by the IDP in early 2022 and ahead of the IDP Plenary meeting held on 24 May 2022, TESS hosted an informal dialogue among IDP stakeholders in March and convened two informal dialogues with IDP stakeholders in May. These dialogues have enabled informal exchanges and updates among stakeholders and with government officials that play key roles in advancing the IDP's work.

In April 2022, TESS also co-hosted a half-day event, attended by over 500 people either online or in person, on Next steps for the plastic pollution treaty: Vision and priorities for commitments and action. A video of the event, which was part of the Geneva Environment Network's Beat Plastic Pollution Dialogues, is available and many presentations are on the TESS site.

Looking ahead, in June 2022, TESS Director Carolyn Deere Birkbeck will moderate a side event, co-hosted by Rwanda, the European Commission, and the Environment Investigation Agency, titled Ending plastic pollution: The role of Basel in supporting the new legally binding instrument at the Basel, Rotterdam, and Stockholm conventions' triple Conference of the Parties.

TESS will also be contributing to a session on Upscaling and redirecting finance, incentives and trade at the Multi-Stakeholder Dialogues as part of the Open-ended Working Group (OEWG) established to lay the groundwork for the intergovernmental negotiating committee on plastic pollution. TESS was also proud to co-host a briefing on the OEWG in May as part of the Beat Plastic Pollution Dialogues.

Finally, we leave you with a graph taken from the TESS policy brief on Aid for trade priorities on plastic pollution that illustrates a process for advancing cooperation on aid for trade priorities in the IDP.