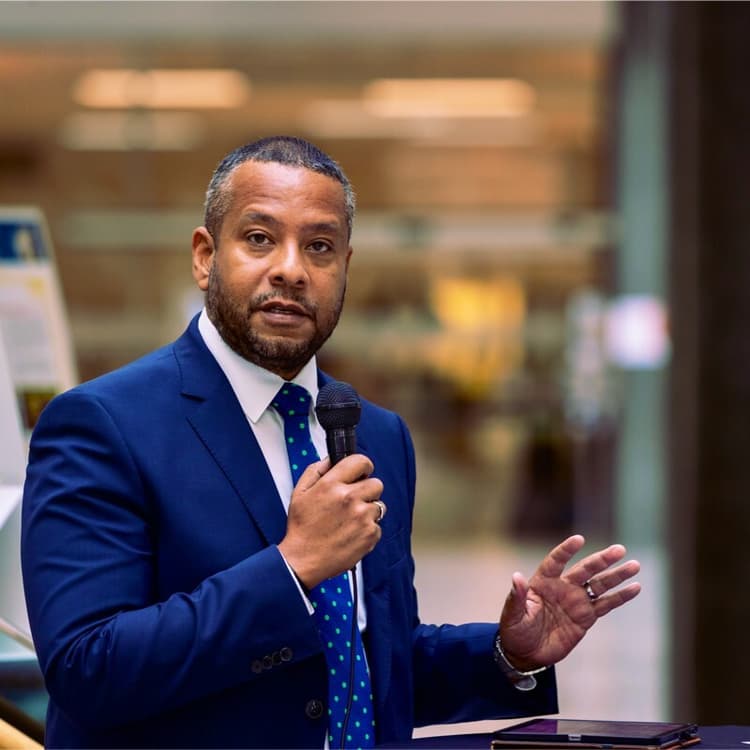 Matthew WILSON
Ambassador and Permanent Representative of Barbados to the United Nations, WTO and other International Organisations in Geneva
Barbados Ministry of Foreign Affairs and Foreign Trade
His Excellency Matthew Wilson, is the Ambassador and Permanent Representative of Barbados to the United Nations, WTO and Other International Organizations in Geneva.
Prior to this appointment, Mr. Wilson had been working at the International Trade Centre since 2013, first as Chief of Staff and Chief Adviser to the Executive Director and Deputy Executive Director until 2021, and then as Chief of Special Projects until 2022. He worked at the World Trade Organization from 2010 to 2013, first as the Deputy Aid for Trade Coordinator for the first year, and then as Senior Adviser/Counsellor in the office of the Director-General.
Mr. Wilson worked at the Permanent Mission of Barbados to the United Nations Office at Geneva from 2002 to 2009. He also served at the Ministry of Foreign Affairs and Foreign Trade of Barbados from 1998 to 2002. He has more than 20 years of experience in trade and development.
Mr. Wilson has a Master of Business Administration from the London School of Economics (2022), and a master's degree in development studies from the University of Bath in the United Kingdom (2002). He also has a postgraduate degree in international relations from the University of the West Indies, Trinidad and Tobago (1997-1998), and a Bachelor of Science in sociology and psychology from the same University (1994-1997).
Careers
We believe in investing in people who are committed and passionate. Check our employment and consulting opportunities.