The launch of the Coalition of Trade Ministers on Climate could not be timelier. Discussions of trade and climate change are increasingly urgent. Yet, prior to today's launch, there was no ministerial forum dedicated to discussions of trade and climate at the global level. Next, the coalition needs to get clearer on its objectives and align its activities more closely with multilateral climate talks.
With the introduction of the Inflation Reduction Act in the United States, and the approaching implementation of the Carbon Border Adjustment Mechanism in the EU, discussions of trade and climate change are more prominent than ever.
However, these discussions have often proved divisive—between the climate and trade communities, but particularly between developed and developing countries.
The launch of the Coalition of Trade Ministers on Climate therefore comes at a crucial moment to address these divisions. The coalition should prioritize breaking down silos between the international trade and climate communities, as well as bridging developed and developing country interests.
As more countries take increasingly wide-ranging action to decarbonize their economies, the risk of trade disputes resulting from climate policies will likely increase. The coalition is therefore urgently needed to set political direction to this agenda.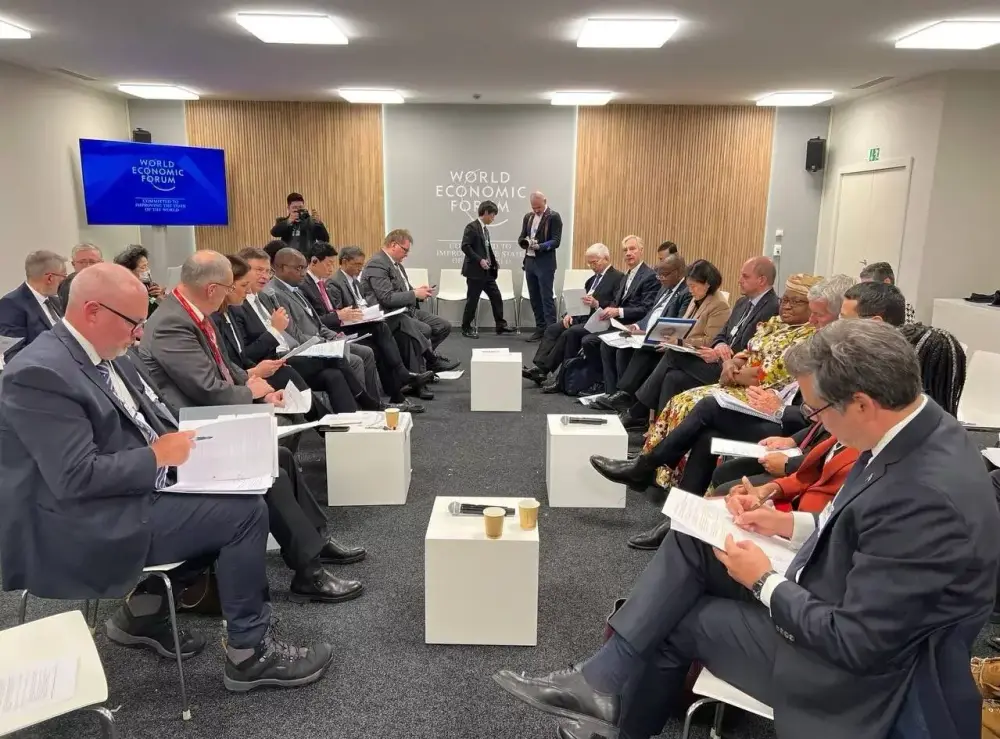 What Have the Trade Ministers Launched?
Nearly 30 Trade Ministers, convened by the EU, Ecuador, Kenya, and New Zealand, have agreed to form a coalition founded on principles of cooperation, inclusivity, leadership, and transparency.
Their membership achieves developmental and geographical balance, including large economies like the EU, US, UK, and Japan, and small island and developing states in Africa, Latin America, and Asia.
The coalition's early priorities are welcome and ministers have committed to advance them by developing concrete actions. However, it currently remains unclear how Ministers will keep themselves accountable while doing so—requiring specific objectives, milestones, and clear calendar of future meetings.
Where Next for the Coalition of Trade Ministers?
Inspiration for the coalition's future work programme should be taken from their counterpart Coalition of Finance Ministers for Climate Action.
Launched in 2019, the Coalition of Finance Ministers meet twice yearly at the World Bank and IMF Spring Meetings and at UNFCCC Conferences of Parties (COPs).
This pattern of regular meetings, at both international financial and international climate conferences, has allowed finance ministers to develop a detailed work programme informed by their two constituencies.
Trade ministers should take inspiration from how this has bridged the two communities. They should adopt the same pattern, meeting at WTO ministerial conferences and at UNFCCC COPs, the next meetings being COP28 and MC13.
By meeting regularly at climate conferences, trade ministers would have the opportunity to learn from a different constituency, break down silos, and therefore bring about the cultural change that's needed to develop a balanced trade and climate agenda.
What Can the Coalition Achieve?
Successful international coalitions, such as the Powering Past Coal Alliance (PPCA), have positioned themselves effectively around regular international meetings and quickly established their objectives.
The PPCA's objectives were informed by International Energy Agency research and political direction from its convenors. Likewise, the trade ministers' coalition should commission independent advice for its priorities while also maintaining political momentum.
Some of the key climate deliverables for trade ministers will ultimately sit with the WTO—for example greening subsidy rules, agreeing new methodologies, or updating rules on process and production methods.
However, the WTO isn't the only relevant venue for the coalition's activities. There are trade-related aspects to the whole spectrum of international climate initiatives—whether those be concerned with energy, transport, industry, or agriculture—which trade ministers could usefully help steer.
Conclusion
The trade ministers' coalition for climate has got its starting pitch right by prioritizing inclusivity, aiming to balance developed and developing country interests.
But to enhance its impact, the coalition should get clearer on its priorities and align its activities with multilateral climate talks.
When setting a detailed work programme, the coalition should prioritize breaking down silos between the international trade and climate communities, and thereby make itself a focal point for the culture change that is needed to support this agenda.
-----
Jonny Peters is Senior Policy Advisor covering Trade and Climate in E3G's London office. Ignacio Arróniz Velasco works as a Researcher on Trade & Climate within the E3G Clean Energy Programme.
This piece was first published on 19 January 2023 in E3G blog.